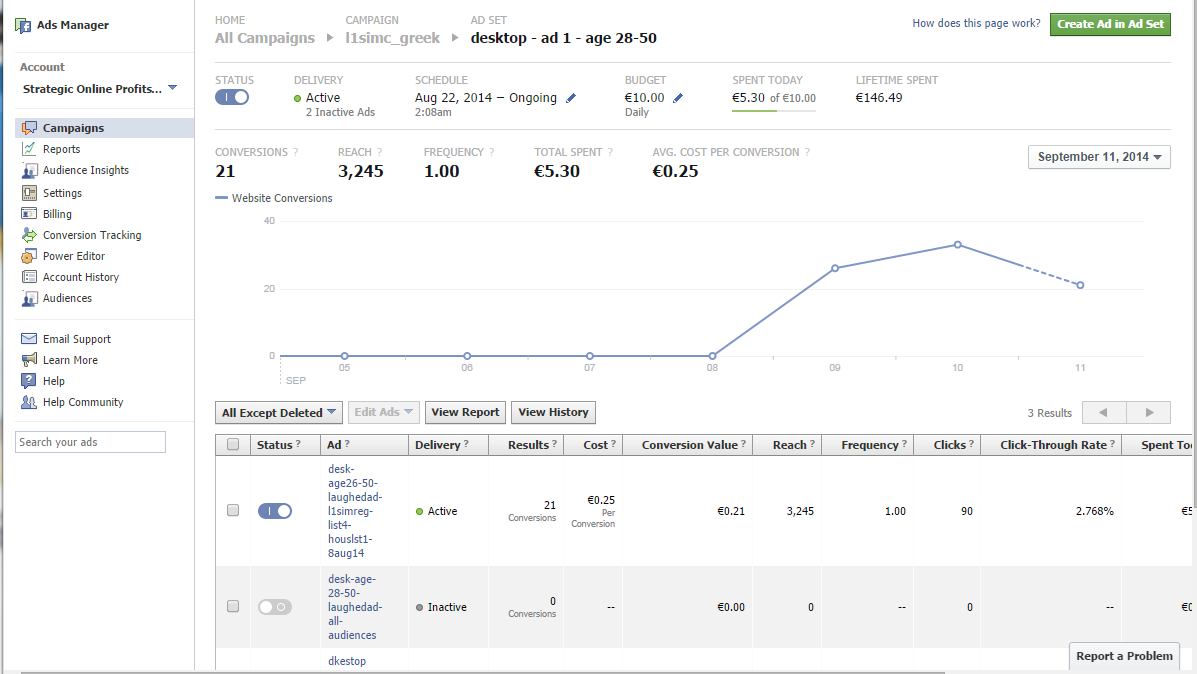 People often ask me whether it's "worth it" running paid traffic/ads. And in particular they are asking about Facebook Ads…
…and why I often recommend that running Facebook Ads is a great way to grow your business, assuming you do them right.
So I've thought that the best way to answer these questions is by showing you one of my, older but still relevant, campaigns as a case study on how I manage to get 25 to 26 cents per Lead (as opposed to just low click cost) using Facebook Ads…
Basically, I show you (how to use) my favourite type of FB Ads called Objective, which the goal is "Optimised For Conversions"…
..in which the focus is not on the cost per click (CPC)…
…But on how many conversions you (can) get (in this case study the conversions are sign ups to a Free webinar).
Anyway, hope you found this useful. Let me know what you think in the comments below if you like.