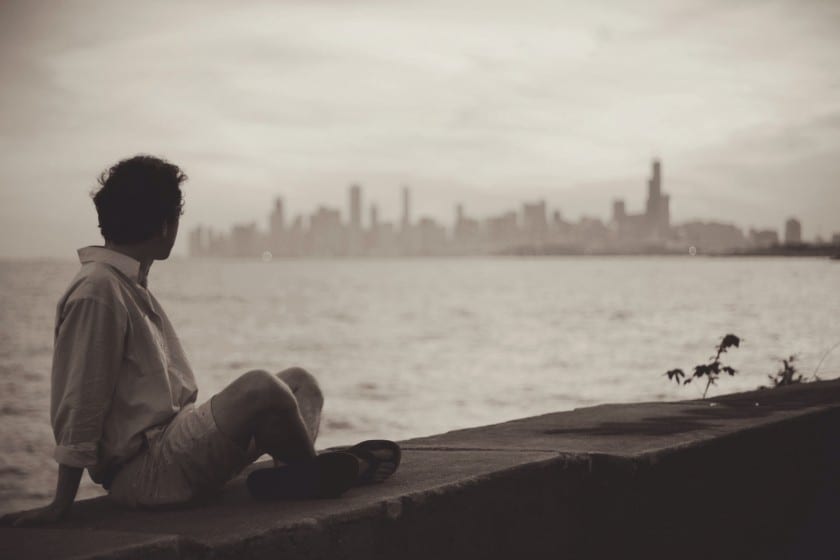 One of the many emails I get is a question about how to build your list when you first starting within the Internet Marketing Niche. So this post is for you that's just starting out with list building but it is also for you that have tried but haven't had any progress with it.
List building is Really The Key
List building is really key if you are doing anything online as these are the people who you market to, hopefully offers that are of value and not just anything that you get accross. This is important as most people do just that unfortunately.
You see, there is the, now famous, expression "the money is in the list". But if this was the entire truth, spammers with million of addresses would be millionaires. So there is obviously the relationship with your list that makes that statement above become true. I will assume you know why you want to build a list and I will concentrate on the how to do so.
The "Free-to-Paid" Business Model
Most people in Internet Marketing and thus in list building, use what is known as the "Free to Paid Model". This basically works by setting up your sales funnel entrance with a squezee page, offering something for free in exchange for your visitors name and/or email address. Once the visitors opt-in to get your free gift they are now subscribers and they then go through the rest of your front end sales funnel. This should consist of at least 1-2 One-Time VALUED offers (e.g. High Value low Price offers). This way, you may also get some money practically immediately from your front end sales funnel. This is key especially if you are using paid methods as it effectively helps you bootstrap your list building in terms of costs. (trust me, it works)
Build Your First 1000+ Subscribers
So your first goal should be to get 1000+ active* subscribers into your list. Why at least 1000? Because 1000 subs should enable you to send at least 20-50 clicks** per email. And once you manage to do that, you can then really take advantage of the methods I show you in the videos below. To get to the first 1000 subscribers there are a few free methods and a paid method. I highly recommend the latter. If you have some money to invest in your IM business, skip the rest of the text and go to the videos below (especially video2). Otherwise here are some methods to get you to those first 1000+ subscribers:
Safe Lists and Traffic Exchanges – You can Google to find out what they are exactly but for now, these are sites that people go to place an ad for free using credits. You get some credits when you first join for free in such sites but you get more usually by visiting other members sites for a predefined number of seconds. Of all the Free Methods, this is the less quality in terms of traffic.
Giveaway Events – Again you can Google the term, but in brief, these are events organized by other marketers where one usually joins as a contributor by offering their free gift (basically the link to their squeeze page) and when the event starts getting traffic ie visitors and someone chooses your gift, you get the lead (as they'd need to opt-in to get your free gift) and that's how you build your list. One thing to note is that the event organizers will also get that same lead. So the quality of this traffic is not great but it is certainly better than of safe lists and traffic exchanges.
Social Media (YouTube, Twitter and Facebook) – With Youtube, You can find a video that has gone viral (it can be non-relevant to IM), post it to your YouTube channel (very easy to make one) and, add a link to your squeeze page in the beginning of the description text for the video. That way you may get some traffic (you may be surprised when you see how much if the video you choose is really viral). The traffic you will get won't be targeted much, but it can be (if you post a video related to your niche and gift you give to your squeeze page). With Twitter and/or Facebook, you can start building your list by posting a status which says something along the lines of " Hey guys, I've recently started Internet Marketing and have set up a page with a free gift

(make sure of-course you name the gift)

. Go and check it out if you like and let me know what you think" So nothing extreme here as most people have childhood friends and family connected in their facebook account. Now you won't be using these people to market to but a small list using Facebook and/or Twitter, can help you get started with the next method, which is email adswaps.
Email Ad Swaps – The Free Method
Email ad swaps is the preferred list building method for many internet marketers. First it is free (Note: the ad swaps are Free but the place to find partners to swap with has a small monthly subscription which is way worth it in my opinion). Second, the traffic you get to your offers Should Be Targeted as you get visitors who really want to see and get what you offer. And 3rd, it is usually safe (especially if you join a community for ad swaps such as safe-swaps which I demo how to do so in the videos below).
An Ad Swap, in simple terms is when you exchange ads (basically emailing your lists with each others' free offers) with someone, (called ad swap partner), for an agreed number of clicks (one click is considered when someone receiving the email you send to your list, clicks on a link within that email and goes to visit the offer of your partner) . So just to ensure it has sunk in as it is important, Ad Swaps work by You sending an Ad Swap Partner's FREE offer to your list and that Ad-swap partner is sending your FREE offer to their lists.
Considering the Last Statement above, you may start to see the Caveat; You Can Do Ad Swaps Only Once You Also Have a List (even a small one hence the goal to get to 1000+ active subscribers)
Now assuming you have a list already or created a small one by using the methods outlined above, the next questions should be:
1) Where Do I Find Ad swap partners to Do Ad-Swaps? AND
2) How Do I Actually Arrange One?
Well, the 1st video below will show you how to register and use, what is probably the largest JV & List building community in the Internet, Safe swaps. Joining This JV & List Building Community will allow you to build your list exponentially and safely. In the video I even show you how to book an ad swap, assuming you have built the small list of at least 1000 subscribers mentioned above (if you haven't or don't want to spend the time to do so, please see the section on solo ads below). So you have no excuses for not doing so really 🙂
NOTE: Since the making of this video safe swaps have changed their interface. While the logic of what you accomplish using safe swaps and the actions remain the same, the where each option is and the "feel" compare to this video will be different. Just poke around a bit 🙂
Click Here To Join Safe-Swaps For Free and to Get The Discount For the Full Membership
Note: If you have previously registered as a free member using perhaps a link on my personal blog or signature email (if you have been receiving my premium newsletter) then all you have to do is activate the account you've created before in order to take full advantage of what I show in the videos!
Email Solo Ads – The Quickest Way To Go from $0 to $Money***

Now if you don't want to wait to get to the first 1000 subscribers so you can do the FREE list building with Ad Swaps and you have some money to spend to buy traffic (Highly Recommended), you can do what is called Solo Ads. Solo ads, in comparison to ad swaps are not free but it's the fastest way to build your list from 0.
Solo ads work by you purchasing a number of predefined clicks (say from 50 to 500+) for a set price per click, from people selling clicks e.g. traffic (called solo ad sellers). Average prices for solo ads are $0.30 – $0.50 per click. So buying 100 clicks would cost you between $30 to $50, depending on the solo ad seller. Considering that a typical good squeeze page (the entrance to the sales funnel) converts its visitors between 35%-40%, that means that for 200 (clicks) visitors, you will get 70-80 subscribers in your list with just buying one solo ad, for 200 clicks and having spent $70-$80 on average. This would mean than each subscriber has cost you around $1 (or the per Lead cost was $1) which is a great Return on Investment (considering that the average "worth" of a subscriber (in terms of purchasing ability) is $1 per month (However, over time this number on hte same subscriber may get significantly lower)
Now assuming you have 1-2 good converting One-Time Offers (a typical conversion for OTOs is 2%) in your sales funnel, you may even get 1-3 of those subscribers to buy one or both of the OTOs and thus, "bootstrap" the cost of the solo ad! (just make sure you re-read this whole paragraph to ensure you get the potential here)
Video 2 below will show you how to find and book solo ads sellers using your safe-swaps account. It is assumed that you have registered and configured your "Safe Swaps" account as shown in video 1 above.
NOTE: Since the making of this video safe swaps have changed their interface and have also moved the solo ads section into a different site on its own (link below). While the logic of what you are trying to accomplish and the actions remain the same, the where each option is and the feel compare to this video will be different. Just poke around a bit 🙂
Click Here to Join my Recommended Solo Ads Source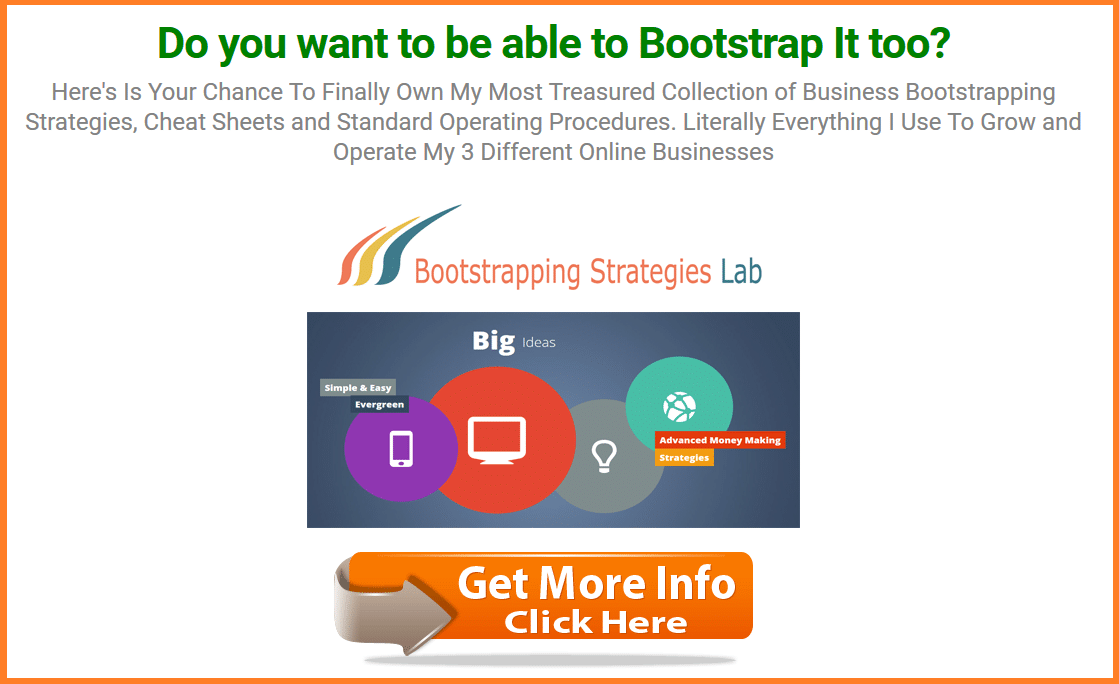 I really enjoyed writing this post and making the videos for you and I hope you enjoyed them too. If you would like to learn more about sales funnels or even have us do one for you, please click here to get in touch.
As always, Please feel free to leave your comments below.

*Active Subscribers are people who you can email them. in other words they have not subscribed and unsubscribed.
**We use the term click to really denote that someone who has received your email has clicked on the hyperlink (leading to a free or paid offer) you usually place in an email. So sending 20 clicks means that you sent an email and 20 of the people that have opened the email have also clicked. (you'll always get more people opening your emails than clicking on the links inside :))
*** I deliberately didn't put a monetary figure here as it really depends on this: The amount of money you will make depends on whether or not you actually put the (truth to be told little initial) work and follow my advise to the T 🙂