…"The truth is just ahead" …
You've probably heard about Solo Ads before. You may even have bought some to send quick traffic to your offer, as they are really a great way to build your list and/or show what you have to an interested audience.
However, have you thought about being on the other side of the transaction and be the one selling the traffic? This is what we'll look on to achieve in today's post.
But first just in case you are not sure what a Solo Ad is …
What Exactly Are Solo Ads?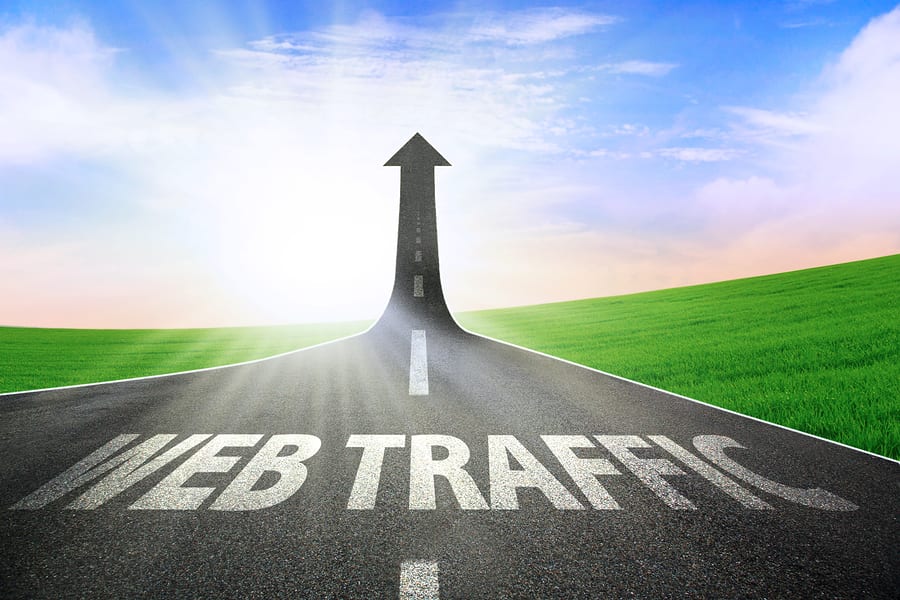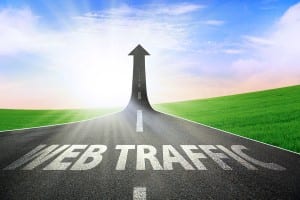 A solo ad (aka email drops aka email traffic an so on) is a type of paid advertisement that is used to drive targeted traffic to a product or service using email traffic.
Therefore, you can say that Solo Ads are a type of PPC (pay per click) advertising.
The solo Ad vendor or seller is paid by a client per every unique visitor (called click) they will send, to a particular offer (usually a landing page or a squeeze page) via an email to their list of subscribers.
Solo ads can range in price from .30 to .80 cents per click. You can find solo ads higher or lower depending on what they are offering to deliver. There are a few variations as far as traffic goes but that's a good base for now.
Your typical transaction may look something like:
Mary pays Mark to run a solo ad for her.
She buys 100 clicks at .40 per click.
They schedule a time and day for the email to be sent.
Mary sends Mark a tracking link and possibly ad copy that he can use to mail to his subscribers.
When the solo ad is complete he will send Mary a link that shows the traffic has been delivered.
Mark just made $40 for mailing to his own list. You can see how this would be something that is very profitable, and how fast the word would spread if you are delivering quality traffic.
Solo ads have become an increasingly popular way to drive targeted traffic to an offer. People are always in need of good traffic that converts so they can build lists and sell products.
Solo ads are relatively inexpensive and extremely targeted, making them one of the best sources of PPC traffic out there.
Now let's take a look at a Bootstrapping Strategy that puts you into the other side of the spectrum; the Solo Ads Vendor…
The Solo Ads Business model is quite a lucrative one. And it's one excellent strategy for Bootstrapping your online business costs…
Why Selling Solo Ads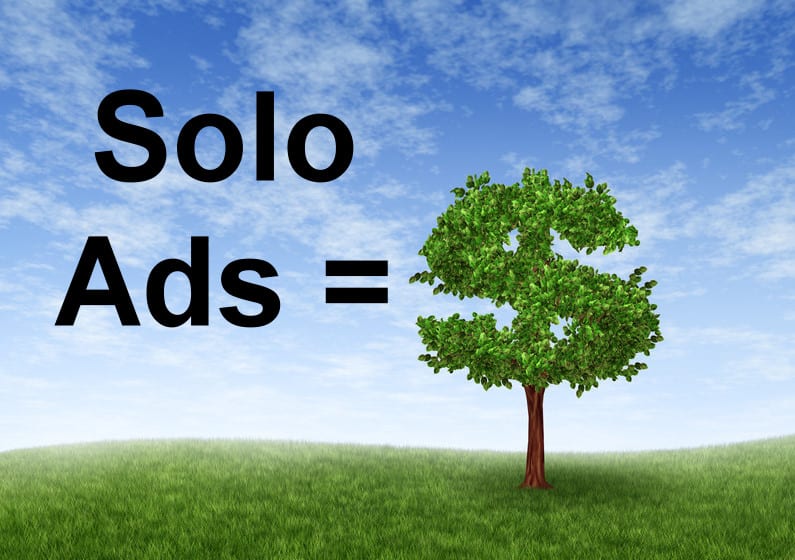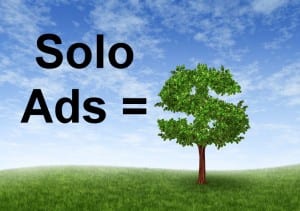 As mentioned, A solo ad is a type of paid advertisement that is used to drive targeted traffic to a product or service using email traffic.
It can be a great bootstrapping method (or even as a main income*) for your online business and it's another income source to add in your sources of income.
You could start selling solo ads even without a website or anything really (more on that later)
At this point you may be wondering….what's the catch?
Well, the catch is that selling solo ads regularly (some people sell them daily) can be "demanding" both on you (in terms of time) and your list building efforts (you get more than average people unsubscribing from your list if you mail the solo ads daily).
However, there are couple of ways around both of these…read on.
Where to (Buy&)Sell Solo Ads
You now know the what and the why of selling solo ads.
But where can you sell them?
You can sell them to places that are dedicated for buying and selling solo ads like this.
These platforms act like the middle man. They bring buyers and sellers together under one roof. Because of that, they take a fee off your earnings.
There great if you already have a list. Not recommended however if you just want to do reselling.
Then there is Facebook and other social media channels.
You can search for Facebook groups like this and you'll find lots of groups most open to join.
How To Sell Solo Ads
By now you may have noticed that in order to sell solo ads you need to already have a list of subscribers. So I will assume you can mail to your list and can get At Least 80-100 clicks per mailing.
If so, you'd want to start selling 100 clicks solo ads say for $0.35 cents per click (so that's $35 USD for 100 clicks basically).
You could just sell clicks by mailing that list but what you will find is that A) your list doesn't give you that many clicks consistently and B) that you will start losing subscribers fast as discussed above.
So what do we do?…
… We'll need to create some leverage for us.
One great way to achieve this is with the use of Virtual Private Email Servers where you can import your subscribers list and mail them from there and thus increasing their dynamic. For Example, say you have 6k active subscribers in your list. If you get 3 VPSs and import them into each of the 3 VPSs, the dynamic of that list now becomes 18k (think about that for a moment…).
IMPORTANT: To be compliant with the related Laws, You absolutely need to ensure that A) you have permission to mail your subscribers B) they are ok to be imported in a mail server  and C) they can unsubscribe at any time and stay unsubscribed.
Once you do that here's how the process of selling a solo ad will look like for you…
You advertise your solo ads in one or more of the places with buyers (download resources document below).
Customer contacts you. You work the details of how many clicks, when the solo will be sent, payment, and link and ad copy.
Track the link your customer gave you.
Next…
Add the tracking link to a rotator* (if needed).
Prepare the emails from your private server using the self-hosted email software.
Contact your customer and keep him updated with progress if clicks take more than a day to get delivered.
Once the solo ad gets delivered with any extra clicks as well, contact your customer again and provide them your tracking stats.
Ask customer for a testimonial and find out how the solo went.
Done!
Easy? …Well it can be with the right tools…
The Tools You Will Need
As usually, having the right tools can really make life easier when it comes to selling solo ads…Here's what you'll need:
Virtual Private Servers with minimum 2GB Ram
Self-Hosted Email Software like Arp Reach or Interspire or the super easy self-host mailer (using Amazon SES) Sendy Mailer…
A tracking tool Nowadays an online SAAS solution that is paid monthly like this one (especially for selling solo ads) is the preferred way. You want to be able to track unique clicks sent and provide proof of delivery to the buyer.
Good to Excellent Social and Interpersonal Skills.
A Rotator Soluton* that will allow you to maximize clicks you send by sending the non-unique visitors to a different offer. Note: this should be your offer and not a paying customer's offer. It can be a free bonus offer too…You'd also want to use a rotator when you have a 100 clicks order but your list gives you 1000 clicks per email. You need a way to control the remaining 870 clicks or so. You could send them to a related affiliate offer etc.
And there you have it. You now have a good basis to take advantage of this excellent bootstrapping strategy of selling solo ads.
Important: Selling Solo Ads traffic is just one of many income streams. As it's not the easiest to get into, if you don't already have an email list, you may want to start with something like I show in this case study here.
---
P.S (You can always thank me with some coffee☕)…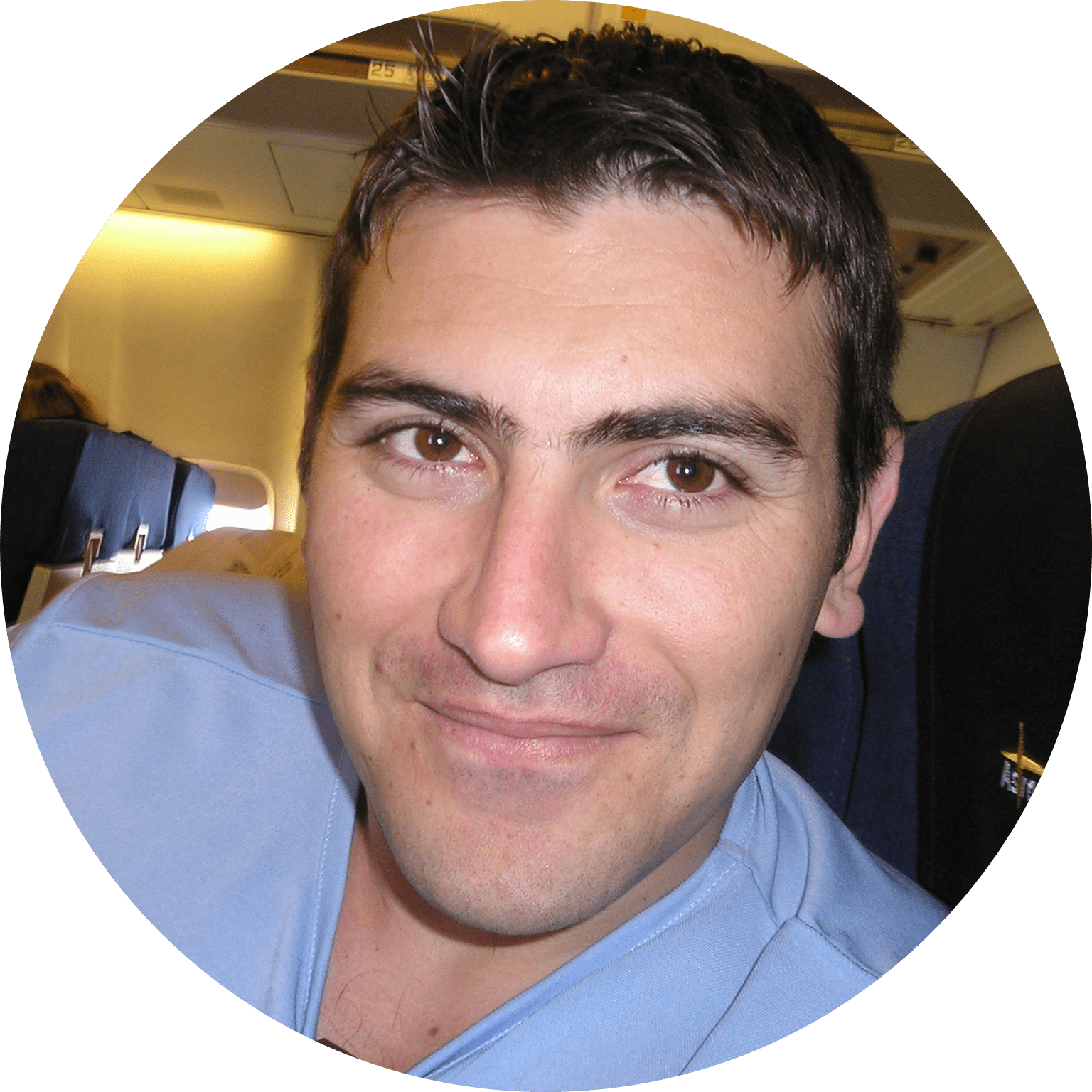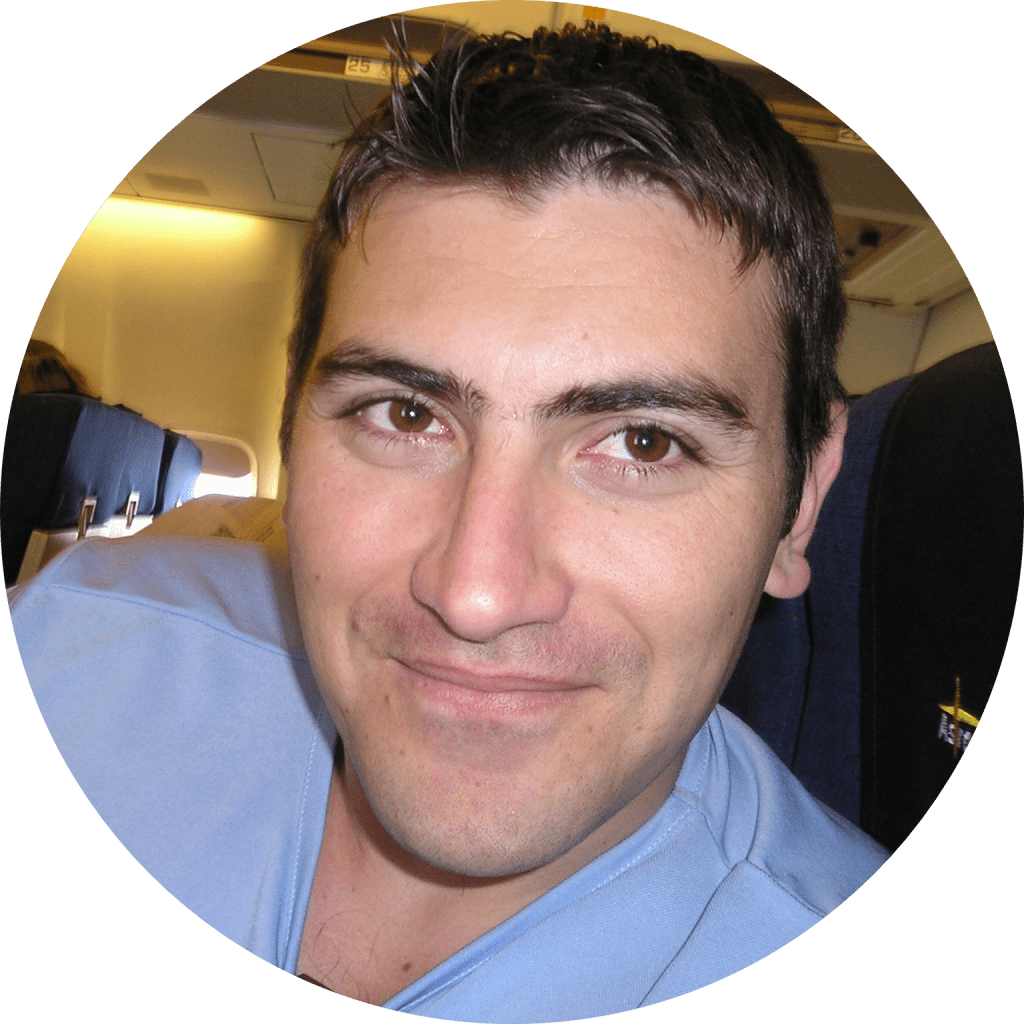 Kostas "The Omnifarious Marketer" Papadakis